Welcome to Smith Grounds Management, a lawn and landscape company providing services to commercial properties and HOAs in Charlotte, Matthews, Pineville, NC, and other nearby areas, as well as in South Carolina. From humble beginnings when Chip Smith founded our company in 1988 to now, we still implement our core values in everything we do. Our attention to detail and dedication to providing excellent customer service so we don't just meet expectations, but exceed them, make us stand out, along with our numerous certifications and licenses. Whether you need lawn care and maintenance, landscaping, or hardscape installation services - we're your go-to for all of it!
---
Our Values & How We Stand Out as the Go-To Lawn & Landscape Company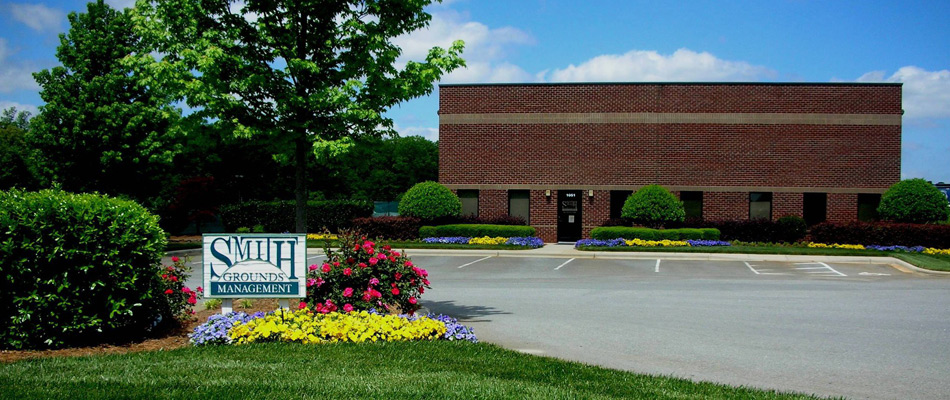 When Chip Smith founded Smith Grounds Management in 1988, he had clear goals and values for our company, which we still implement today. For one, we recognize the importance of making personal connections and providing exceptional customer service with everything we do. We want to do everything possible to ensure that we don't just meet expectations but exceed them. These values, combined with our keen attention to detail, are some of the few qualities that make us stand out as the go-to lawn and landscape company in our area.
Over the years, we've also accumulated various certifications and licenses that make us more than qualified to perform all our services. Our team consists of hard-working, like-minded individuals who have a knack for this industry, and all have received extensive training, which is ongoing so that we always adhere to our strict performance standards.
We have affiliations with the National Association of Landscape Professionals, the North Carolina Nursery and Landscape Association, and more!
---
We Offer Top-Quality Lawn, Landscaping & Hardscape Installation Services

We offer a comprehensive list of top-quality services, including lawn care and maintenance, landscaping, and hardscape installations. Here are only some of the many services we provide:
Patios
Retaining & Seating Walls
Fire Pits & Outdoor Fireplaces
Aeration
Tree & Shrub Care
Lawn Mowing
Irrigation Installation
Irrigation Repairs
Tree Trimming & Pruning
Drainage Solutions
Bush Hogging
---
Call us to sign up for our lawn and landscaping services today!
At Smith Grounds Management, we're your one-stop shop for everything from lawn care and maintenance to landscaping and hardscape installation services! We take pride in performing nothing less than quality work to deliver equally stellar results, and with 35 years of experience under our belt, you can trust that your property is in good hands with us!
Our lawn and landscaping services are available to commercial properties and HOAs in Charlotte, Matthews, Pineville, and other nearby areas in North Carolina and South Carolina. Call us at (704) 821-4066 to sign up for any of them today!